Go Beryllium!
A downloadable game for Windows and macOS
Go Beryllium! is a bullet hell shmup featuring sub-atomic particles.
You play the beryllium atom. Fight the rest of the elements and try to exist for as long as possible. You score 1 point for every second you exist, or 2 points when your energy is maximum.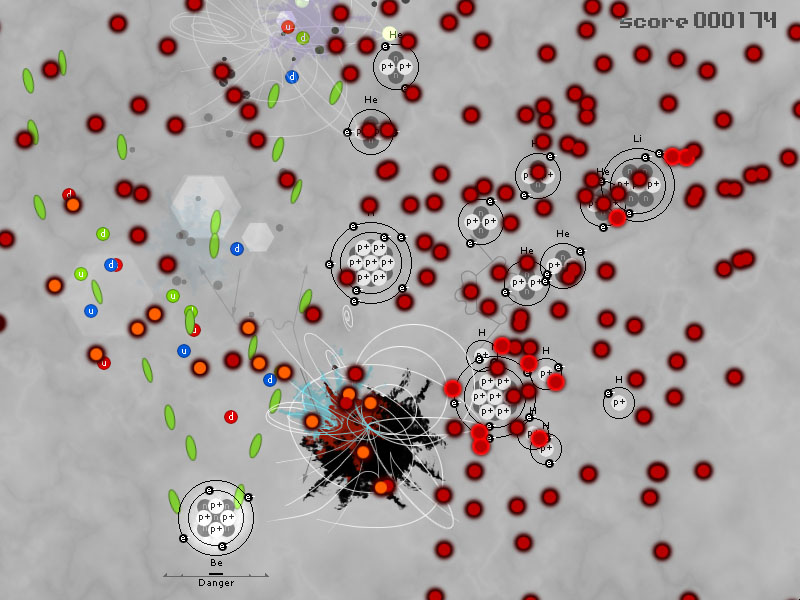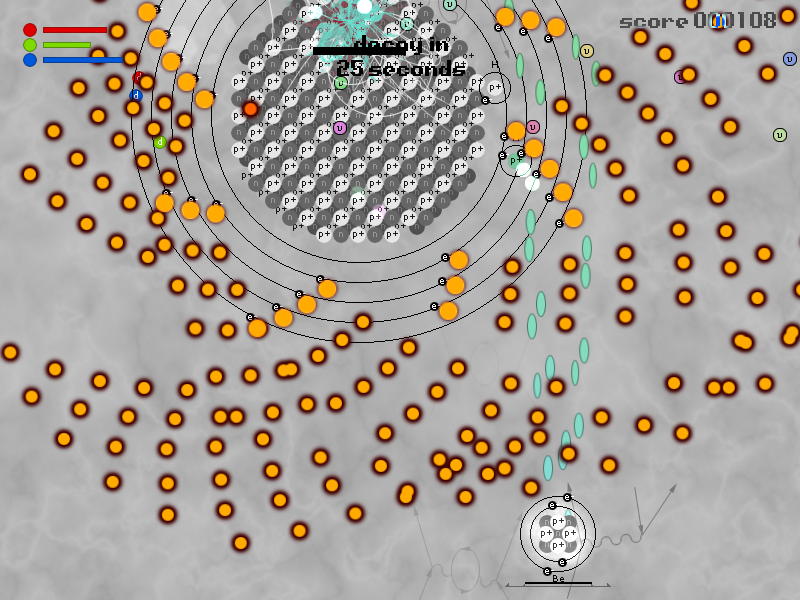 💻 Available for Windows and Mac.
💲 Totally free!
🎮 Controller support on Windows only.
🛠 Made with Torque Game Builder.
📆 Originally released in 2009.
😭 The leader-boards are now broken.
How To Play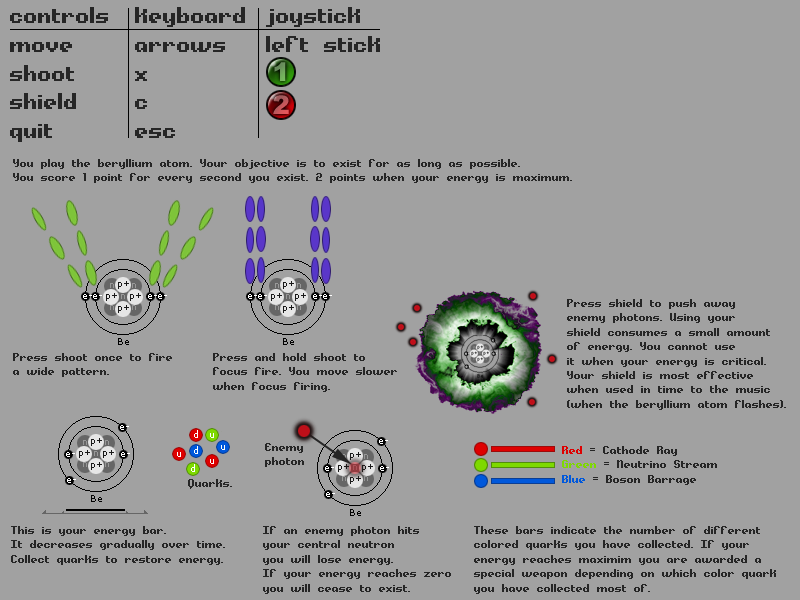 Credits
Created by: monoRAIL (Conor O'Kane)
Developed with Torque Game Builder.
Developed with netMercs Codeweaver. Thanks to Sam Basca/netMercs group.
Alpha Beta font by Brian Kent - aenigmafonts.com
Some sound effects created with SFXR by Thomas Petterson.

Thanks to: shmup-dev, Poppenkast, Eegra and everyone on the Garage Games forums and IRC channel.
Playtesters: im9today, Kairos, JW, Cow, Deadheat, Juju, Edge, serprex, berilium, crunchy savior, Avist Torch, blankthemuffin, Muz, farvana, Fluffy Duck, Jackablade, Nud25, Shinji16.
Special thanks to: Linley, 9_6, Sar, Sir H. Appleby, the2bears and xiaomay for testing and suggestions.
License: Creative Commons attribution-noncommercial-no derivative works 3.0.

Buy a Go Beryllium! T-Shirt